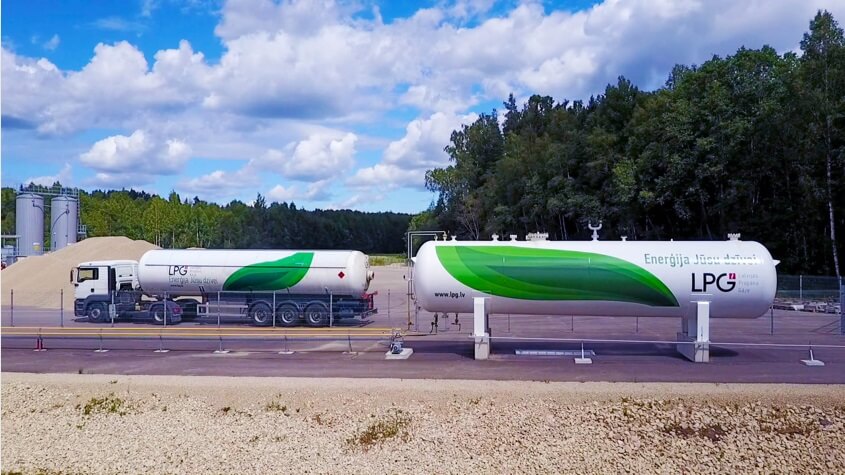 Autogas


Heating gas

Industry gas

Gas cylinders

Gas transit

Gas equipment design
Mission to provide our products and services at the highest quality level. 

Vision to be a company with high quality standards, happy employees and good reputation.
Compliance with international quality standards
We are constantly improving our management systems to meet increasing requirements for product quality and environmental protection.
LPG uses integrated management system that meets 
ISO 9001
 and 
ISO 14001
  requirements to ensure sustainable development in competitive and vibrant market.

LPG quality and environmental policy
  To create necessary conditions for qualitative and environmentally friendly products and services and to promote awareness of the need for a qualitative and environmentally friendly products and services.

  To reduce harmful impact of company's operation and to improve the environment. RELIABILITY

LPG owns largest storage facility for liquefied gas in the Baltic States. We offer delivery by road, rail and sea. EFFICIENCY

Liquefied gas terminals in Riga, Valmiera, Daugavpils and Ventspils provide uninterrupted gas supply.
History of the company
1949 
 For the first time in Latvia liquefied gas is imported from Western Ukraine
1950 
 First Latvian gas supply system appears - 50 cylinders with liquefied petroleum gas are installed in Riga
1952 
 Construction of liquefied gas transshipment station - the station in Riga later became one of the first such stations in the USSR